HooHoo

Mana Orb Output
84 / min (lv. 10)
Habitat
Magic, Thunder

Summon Times: 14h 30m
Sell Price: unknown
The most curious of all Wooparoos, as well as the wisest. If there's anything you're unsure of, just ask HooHoo.
100x100px
→
place
→
lv. 4
→
lv. 7
Summon Stone
Child
Juvenile
Adult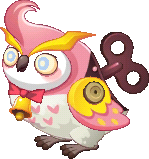 Ad blocker interference detected!
Wikia is a free-to-use site that makes money from advertising. We have a modified experience for viewers using ad blockers

Wikia is not accessible if you've made further modifications. Remove the custom ad blocker rule(s) and the page will load as expected.