Ostrey

Mana Orb Output
# / min (lv. 10)
Habitat
Forest, Magic, Earth

Summon Times: 25h 30m
Sell Price: unknown
Ostrey came to the village after hearing the Wooparoos were gathering. They have a pesky habit of startling others by dashing towards them unexpectedly.
→
place
→
lv. 4
→
lv. 7
Summon Stone
Child
Juvenile
Adult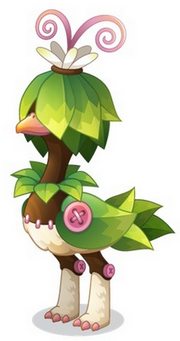 Ad blocker interference detected!
Wikia is a free-to-use site that makes money from advertising. We have a modified experience for viewers using ad blockers

Wikia is not accessible if you've made further modifications. Remove the custom ad blocker rule(s) and the page will load as expected.